Summer 2015 - a number of products hang over a desk in the development department of the Nimbus Group in Stuttgart, and one is reminded of a historical quote: "What belongs together is now growing together." Some of the products are round or rectangular LED luminaires like those Nimbus has produced for many years under names such as Modul Q or Modul R – and which can now be found hanging over thousands of office workplaces. The others are the new Rossoacoutsic PADs: they are round and rectangular elegant-looking absorbers made of compressed fleece and with a formal idiom that is reminiscent of the luminaires.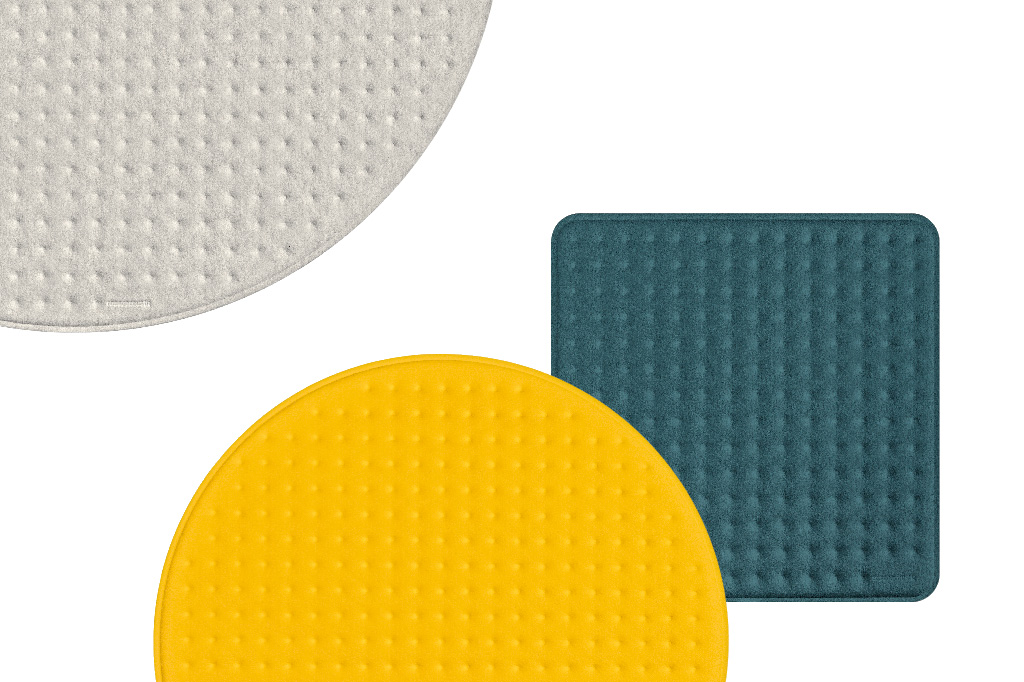 This ensemble of visually harmonious product worlds is an indication of the SME's ability to fuse its two architecture brands Nimbus (luminaires) and Rosso (acoustics) ever more closely into one entity for the "office of the future": light meets acoustics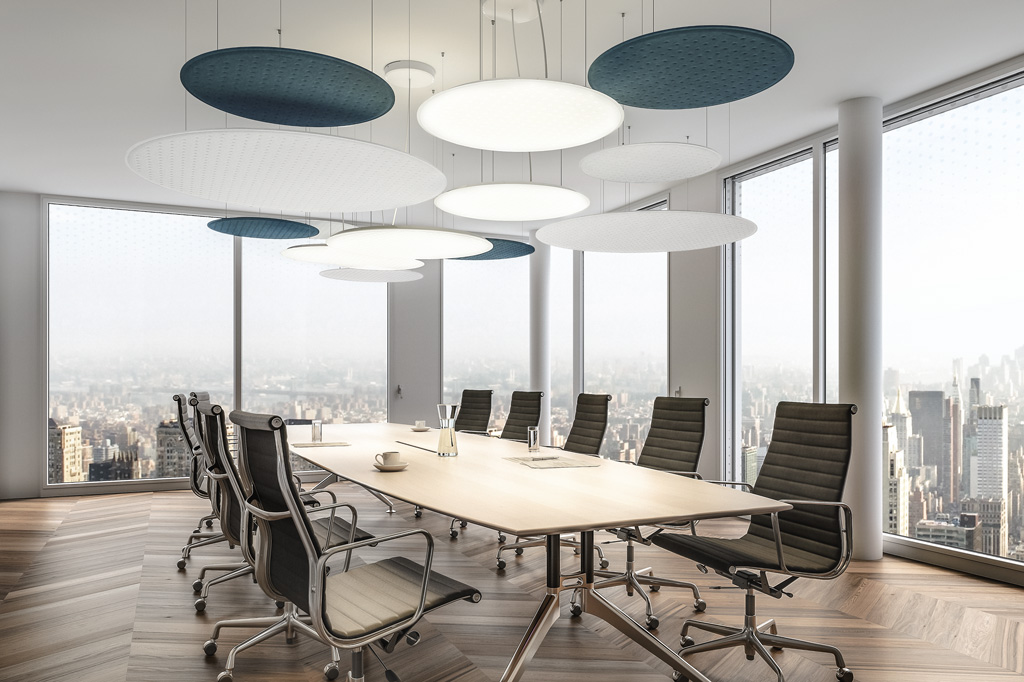 Rosso has been working on the "office of the future" for over twenty years now, and the development of the products represents a remarkable evolution: in the early years sound-absorbing curtains made of various fabrics or micro-perforated plastic films hung from a system of rods; over the years, the hanging "noise shields" were transformed into free-standing, sound-absorbing room-partitioning systems – sometimes transparent, sometimes clad in fabric – that opened up new opportunities in flexible office partitioning.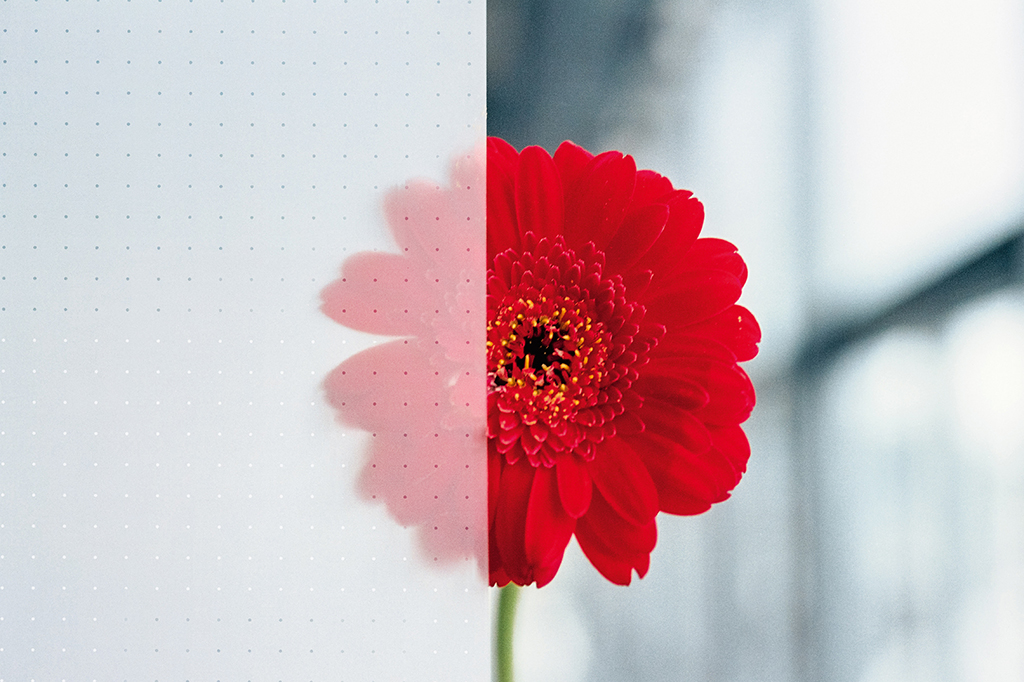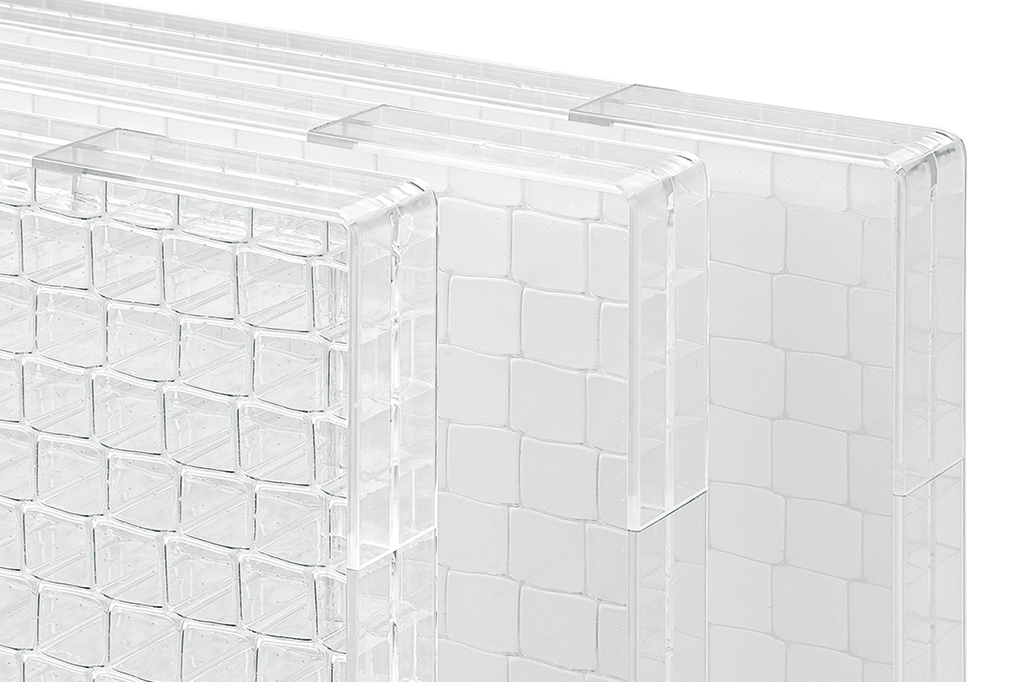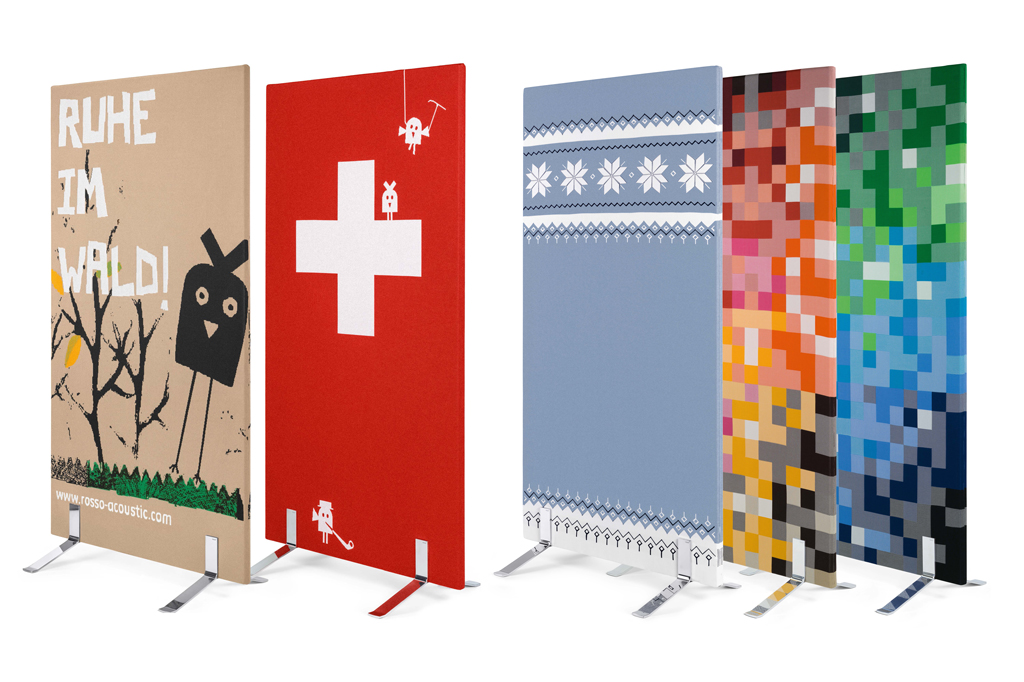 Sound masking
The next stage in this evolution will see workplaces with LED luminaires that emit sound-masking noises to improve speech intelligibility in open-plan offices. Together with the Fraunhofer Institute for Building Physics in Stuttgart, the specialists from Rosso and Nimbus have developed a prototype luminaire in which light and acoustics have been merged even more closely thanks to innovative technology: the luminaire radiates light while loudspeakers in the body of the luminaire also emit a pleasant sound that covers up other unwanted noises. We are all familiar with the principle of sound masking from beach holidays or visits to a cafe: the constant lapping of waves, the subdued sound of conversation in a cafe is not perceived as annoying but as a pleasant background sound that can even heighten concentration – when reading a book or working on a laptop for example.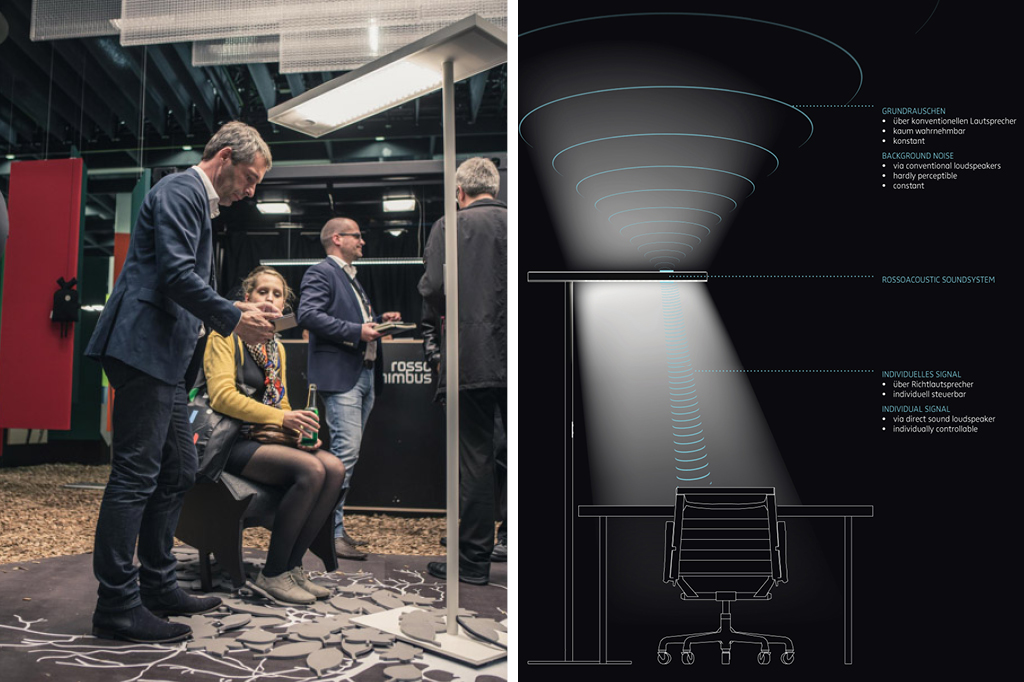 Sound masking by means of artificial acoustic sources is known from American open-plan offices, whereby the sounds come from systems that impact all employees in the same way. However, with Rosso's prototype luminaire, the sound masking can be set for every single workplace as individually as the lighting. Each employee can even select the background sound that he or she finds most pleasant – the twittering of birds, the crackling of a fire, the sound of the ocean, ...
And as the Nimbus Group is not only an enterprise with a great affinity for design but also a technology-driven company, there is a great deal that is both imaginable and doable with these luminaires: touchless gesture control for light and acoustics; luminaires that communicate by means of a wireless signal and independently regulate light and sound conditions; smart, energy-saving control systems...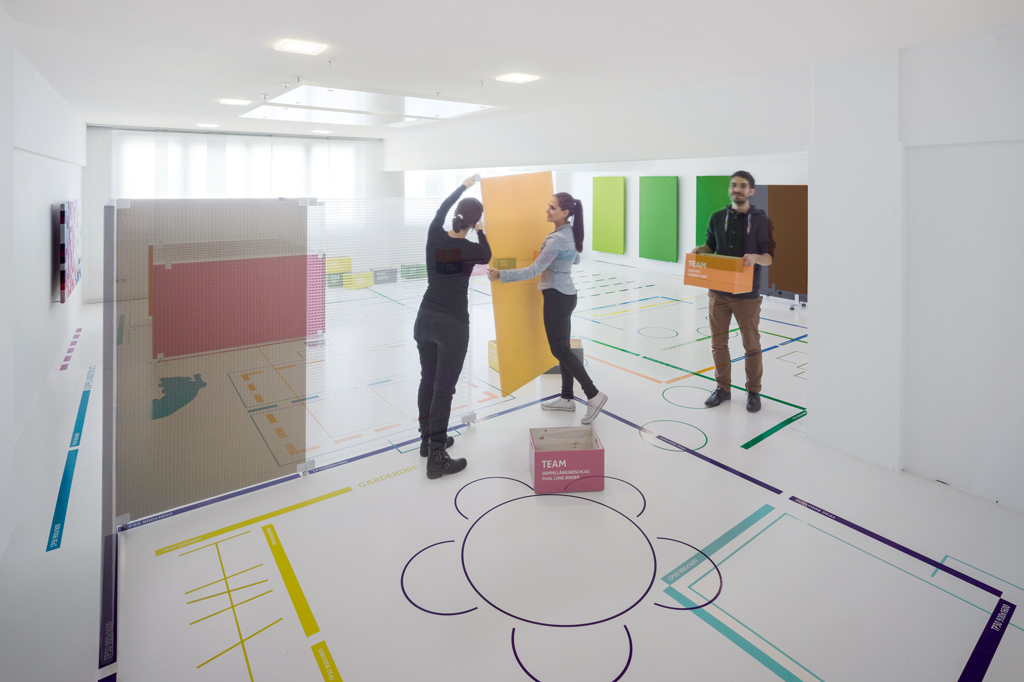 Rosso is advancing such issues in pilot projects with other enterprises, research institutes and universities. "In just a few years from now, the designers of the "office of the future" will have outstanding systems at their disposal with completely new possibilities," says CEO Dietrich F. Brennenstuhl. A team of acoustics specialists - which is set to gradually grow in the next few years - is already in place to accept the challenge. Their goal: to synergistically fuse the lighting and acoustics expertise in the Nimbus Group – Nimbus and Rosso – in products which architects and their clients have sought for a long time.